Lady Rens 10th & 11th Grade Players Tahri Phillips and Naomi Brabham
2/2/18 - 09:18 AM
Linden Hall cuts off Columbia rally at

halftime en route to 54-34 win
STEVE NAVAROLI | LNP CORRESPONDENT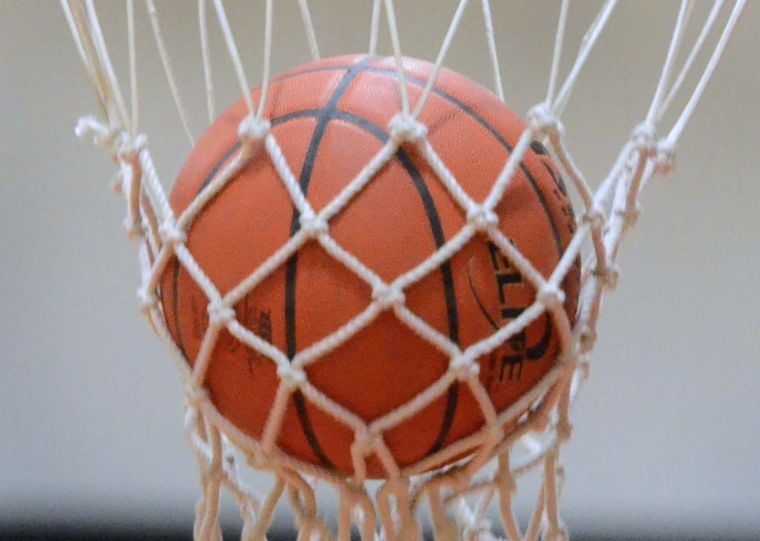 Once it got through a little hiccup Wednesday night, Linden Hall's girls basketball team showed it will be ready come District Three Class A playoff time.
After Columbia cut the deficit to four points at the half, the Lions came out with a renewed defensive passion for the third.
Eliminating easy shots, forcing turnovers and grabbing nearly two out of every three rebounds, Linden Hall went on to post a 54-34 nonleague victory.
"What made it a game was we only scored seven points the second quarter. We just did not execute our offense," Lions coach Bob Kauffman said. "Once we got that straightened out, the game was pretty much in control."
Tahri Phillips led her team with 21 points as Linden Hall improved to 12-4 on the season, setting up for a potential home district playoff game. Hetta Saatman added 11 points, 16 rebounds and a pair of blocked shots.
Recent 1,000-point scorer Jeneah Neal scored 22 of the Crimson Tide's 34 points, including 12 during the second quarter, when Columbia trimmed a one-time 12-point Lions lead to 22-18 at the half.
But Saatman put home and offensive rebound, and added two free throws the next time down the floor. A short while later, Phillips capped a 10-0 run with a layup. Naomi Brabham notched six of her 10 points in the period as Linden Hall outscored the Tide 19-4 in the third.
"Our offense depends heavily on our defense," Phillips said. "When we get a lot of steals and get the ball up really fast, that is when our offensive works best. We are good when we are running."
Mercy Ademusayo scored four points off the Lions' bench, but the 6-foot-4 forward pulled down 14 rebounds and blocked six shots. Linden Hall outrebounded Columbia (6-13) 55-33 for the game.
"Last year we had really good guard play, but we didn't have big play inside. Now we have both, so we are really becoming a threat," Saatman said. "We have the best of both worlds.
"When we utilize each other that is when we play our best basketball and we are making a name for ourselves."
Phillips scored nine in the opening quarter. She and Saatman combined for their team's first 13 points as Linden Hall built a 15-3 lead after one.
The two juniors have been a part of the rise of the program, which entered the night third in the district rankings.
"We are a much different team the last five or six games. We have found what works for us," Kauffman said. "The half-court defense was good. We are tough to score on because of our length and the speed of our guards. We did have all three phases going."
---